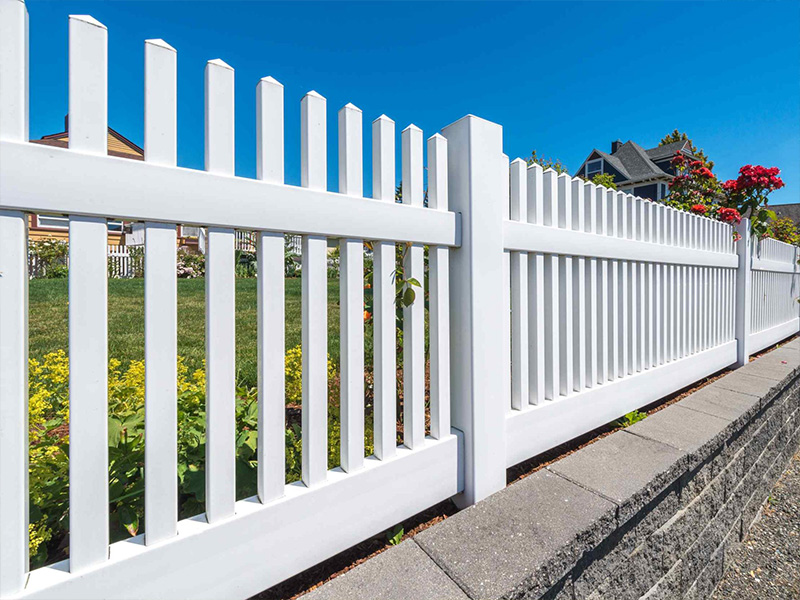 Charm and classic appeal: Explore our vinyl picket fencing collection for timeless beauty and functional elegance.
There's nothing quite like the warm, inviting look and classic charm of vinyl picket fencing offered by B&T Fencing. Our vinyl picket fences are meticulously crafted to add a touch of nostalgia to any property. With their iconic design featuring evenly spaced pickets and distinctive decorative tops, these fences perfectly blend aesthetic appeal with practical functionality. Made from high-quality vinyl materials, our picket fences are built to withstand the test of time, offering exceptional durability and resistance to rot, decay, and insect damage. Choose from a variety of colors and styles to match your architectural preferences, and let our vinyl picket fencing create a welcoming and picturesque atmosphere for your home or business.
Beyond their beauty, our vinyl picket fences offer numerous benefits that make them a popular choice among homeowners and businesses alike. The low-maintenance nature of vinyl eliminates the need for painting, staining, or sealing, allowing you to enjoy the beauty of your fence without the hassle of continuous upkeep. Our picket fences are also designed to be weather-resistant, standing strong against harsh elements and maintaining their pristine appearance for years to come. Additionally, vinyl picket fencing provides a charming border without compromising visibility, creating a sense of openness while defining boundaries. Trust B&T Fencing to deliver top-quality vinyl picket fences, combining style, durability, and functionality to enhance the curb appeal of your Tallahassee property.
Vinyl Picket Fence Styles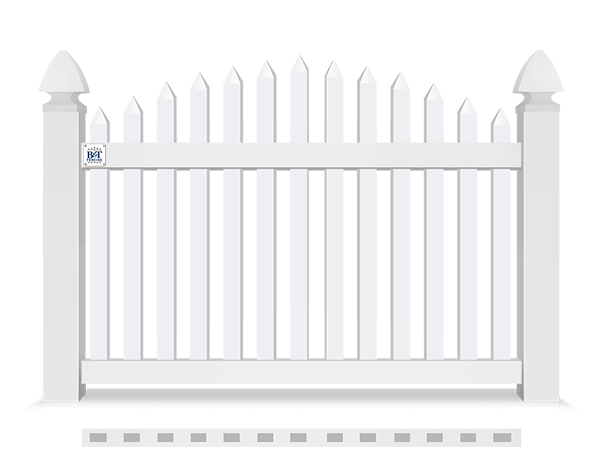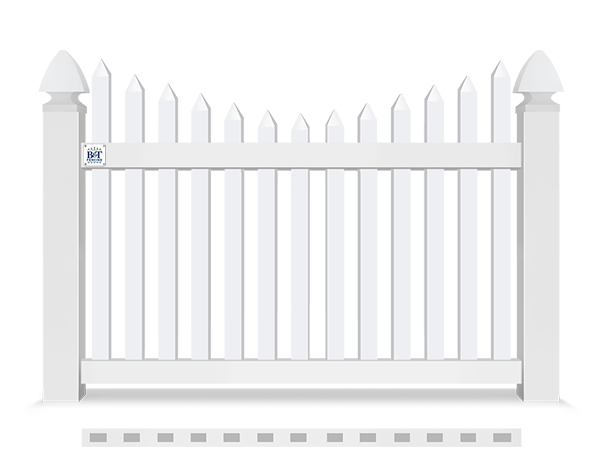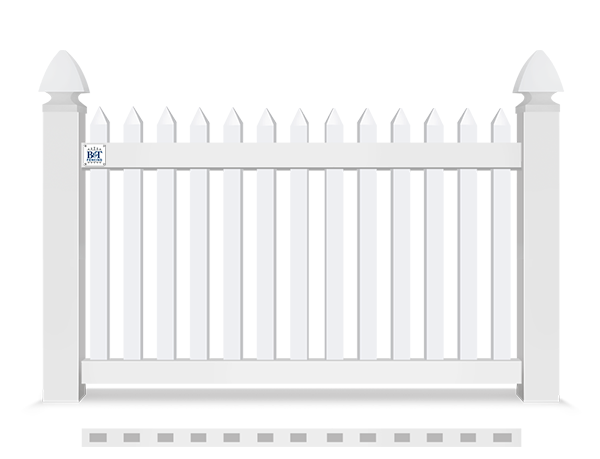 Arched Top Picket: 7/8″ x 3″
Standard: 3″ spacing
Scalloped Top Picket: 7/8″ x 3″
Standard: 3″ spacing
Straight Top Picket: 7/8″ x 3″
Standard: 3″ spacing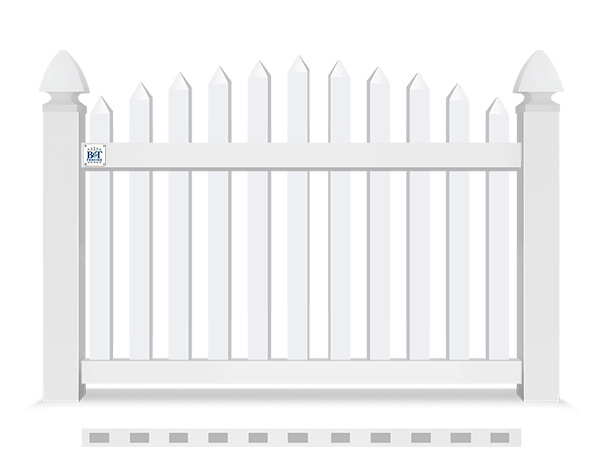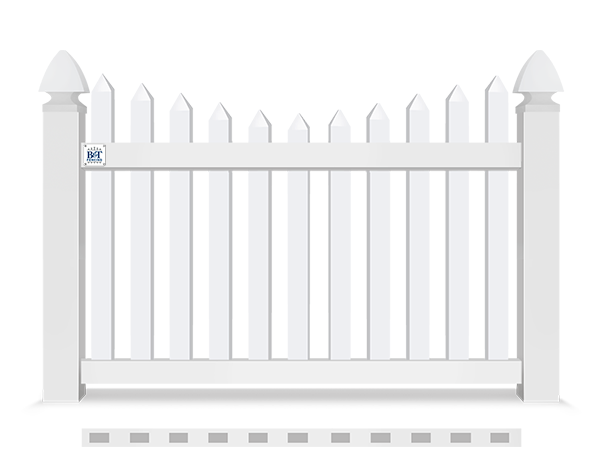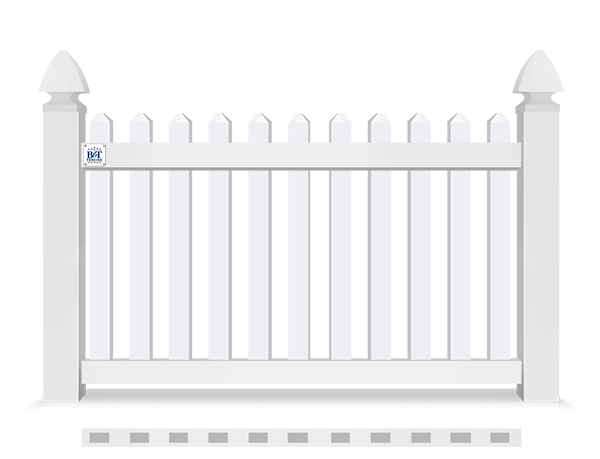 Arched Top Picket: 1.5″ x 1.5″
Standard: 3.25″ spacing
Scalloped Top Picket: 1.5″ x 1.5″
Standard: 3.25″ spacing
Straight Top Picket: 1.5″ x 1.5″
Standard: 3.25″ spacing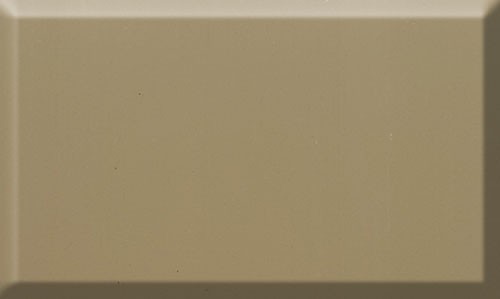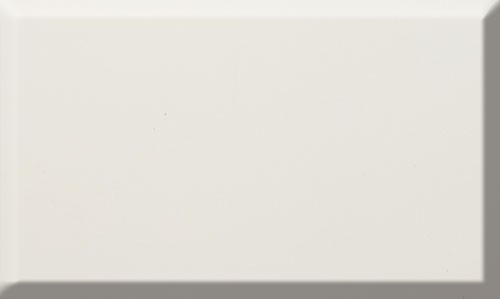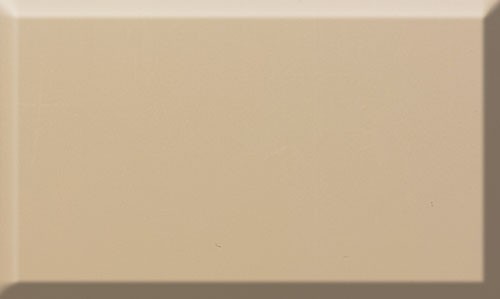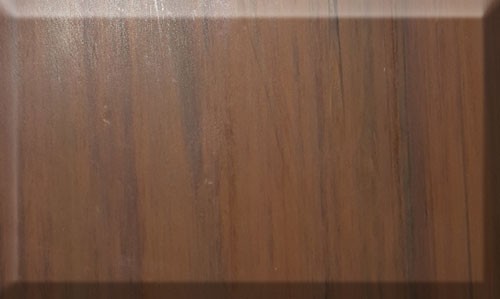 Vinyl Picket Yard Fence Styles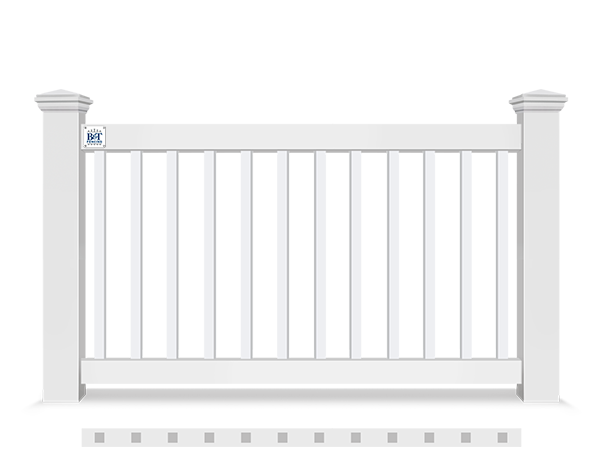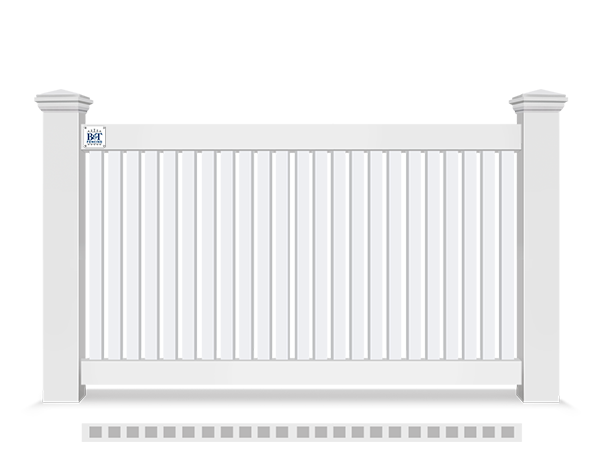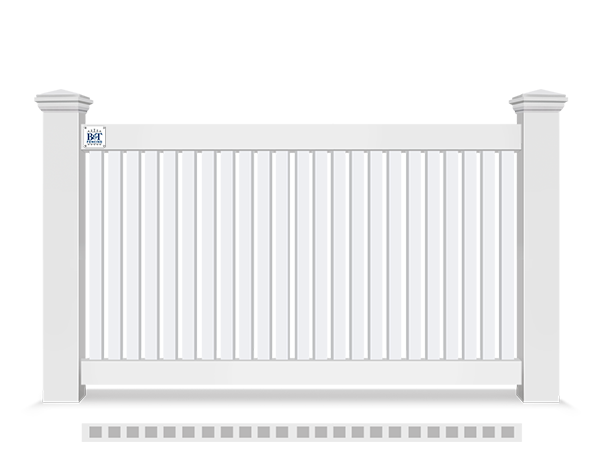 Picket Yard Fence: 1.5″ x 1.5″
Standard: 3.25″ spacing
Picket Yard Fence: 1.5″ x 1.5″
Standard: 1.75″ spacing
Picket Yard Fence: 7/8″ x 3″ and 7/8″ x 6″
Standard: 2.75″ spacing