PANAMA CITY FLORIDA FENCE COMPANY
Building Solid Fences and Relationships in Panama City, Florida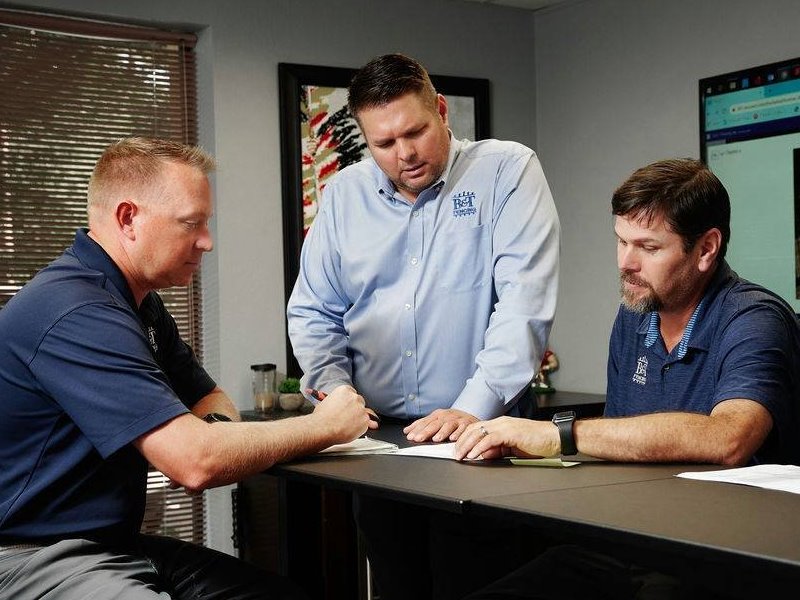 We're proudly serving the Panama City area with a dedication to quality workmanship and superior service!
In 1999, owner Ryan Boyett was attending college at Florida State University (FSU) in Tallahassee when he and his college buddy, Matt Turk, turned a $500 school tuition payment into the beginnings of a successful business. It all started with two friends building fences on their own time while still attending FSU.
As B&T Fencing grew, they began sending crews to Panama City, Florida to provide the same great fencing services to the local community. It wasn't long before B&T Fencing decided to officially expand in the area by opening a new branch permanently in Panama City.
Today, B&T Fencing continues to provide exceptional service to its residential and commercial customers, proudly serves the Panama City, Tallahassee, and Baldwin County, Alabama areas, and has plans to continue to grow in the years to come!
INSTANTLY CALCULATE YOUR FENCE COSTS!
Use our Instant Fence Estimator Tool to draw the lines of your fence right on an interactive map, choose your fence materials and details, and get a quote of the costs in minutes! You can compare fence types and get started for FREE!
Which Fence is a Good Fit for Your Needs?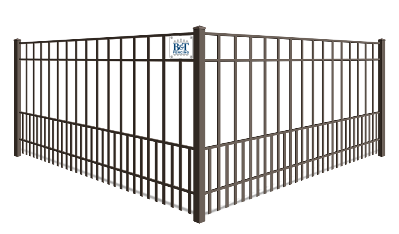 At B&T Fencing, whether you need a fence for your business or home, we've got you covered!
We install top-quality fencing for homes and businesses across Northern Florida and Southern Alabama. Whatever your needs or style – B&T has the perfect fencing solution for you and expert installation to ensure the best possible solution and maximum value.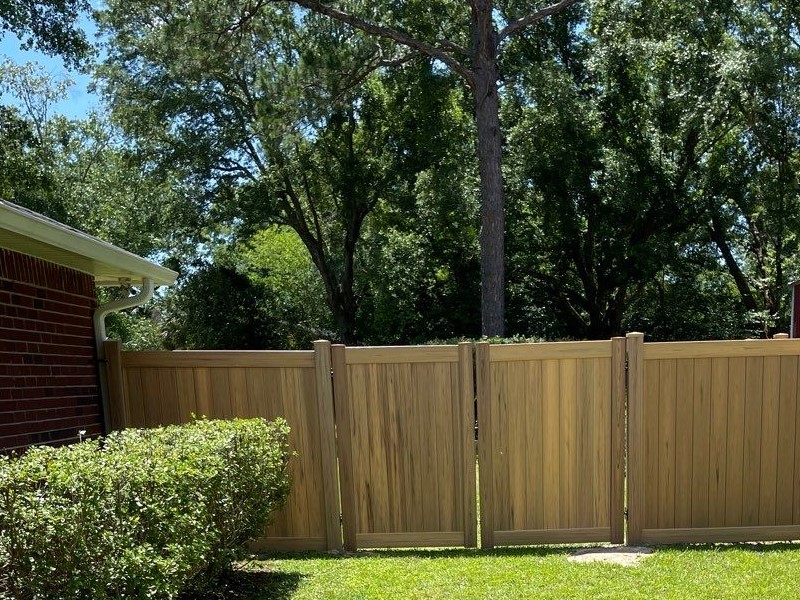 We have an exceptional selection of residential fencing solutions for every situation. Our fence installation teams are experienced and expertly trained for the unique needs of the Panama City, Florida weather and soil conditions. Experience the B&T Fencing difference!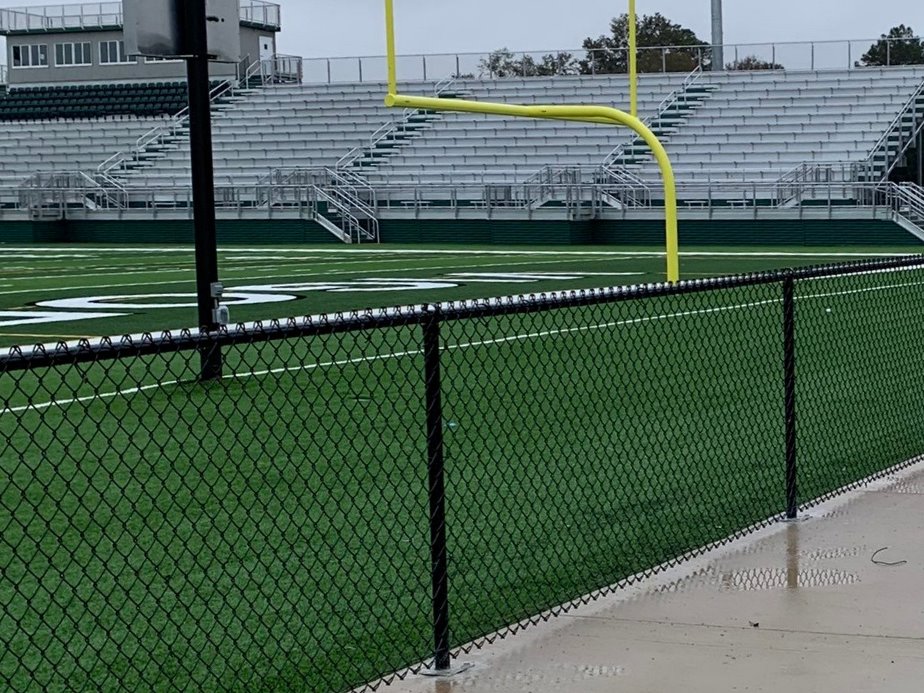 Our commercial fencing teams are expertly trained and certified to meet the most exacting standards of any commercial or industrial fencing project. Talk to our commercial fence experts to learn more about why B&T is the leading commercial fence contractor in the area.
Get Information from the Pros at B&T Fencing
Our friendly team of fence experts are ready to help you find the perfect fence design and style in the Panama City area. Reach out with your questions to get the information you need quickly.
We have the best privacy fence options for Panama City, Florida homeowners and business owners.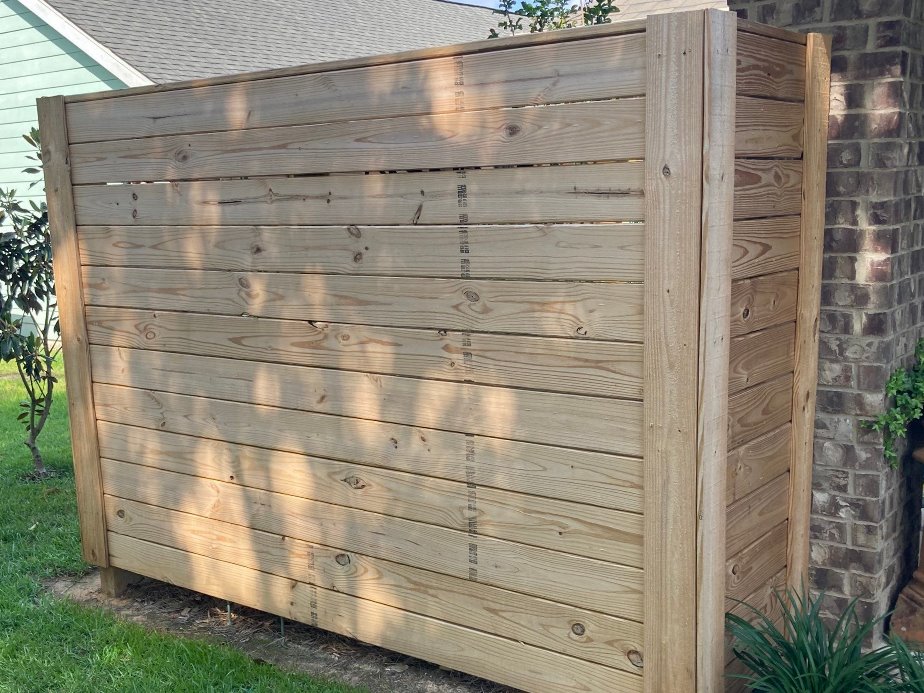 Panama City, FL property owners have long preferred wood privacy fences because of its durability, affordability, and the huge number of options for customizing their fences with different types and colors. This fence is particularly attractive to both business owners and families because of its traditional, simplistic design and the wide variety of styles and configurations that are available to them. Wood fence is a cost-effective option that, when maintained properly, can endure for many years.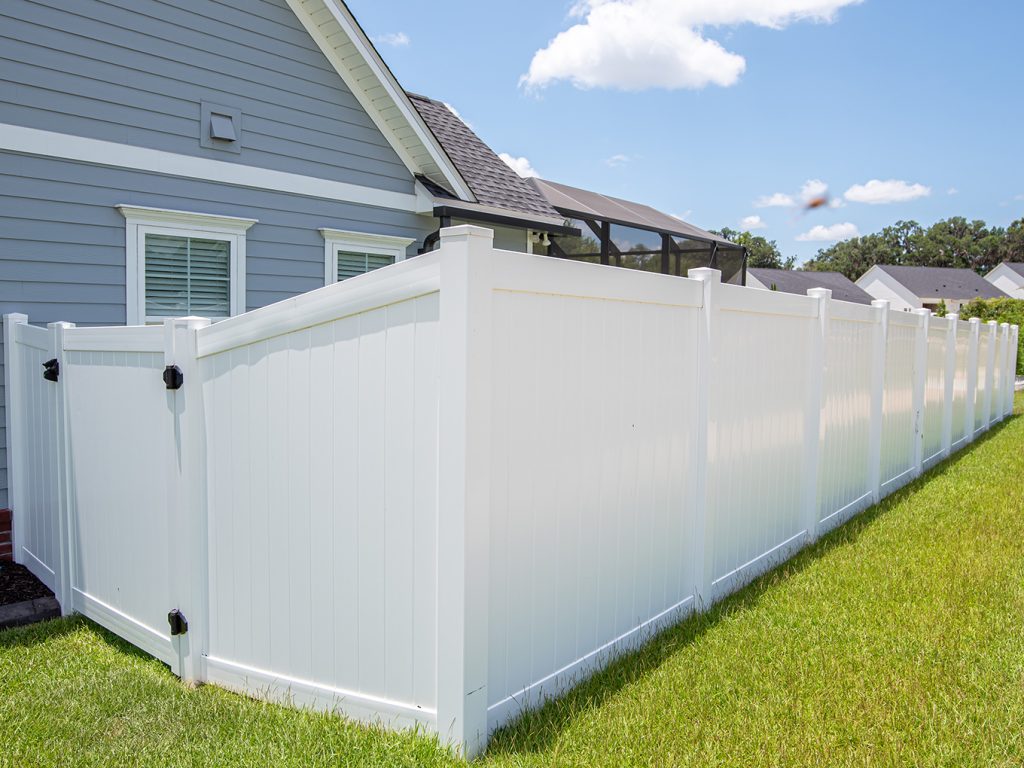 Any property in the region may benefit from Panama City, FL vinyl privacy fence. Vinyl is a low-maintenance alternative to wood that can withstand a wide range of conditions. Vinyl fencing is available in a vast range of colors and styles and it will not fade, warp, or break like wood fencing is known to do over time. Overall, vinyl is a great alternative for any yard and may be a great fence option when you discover a design that you love.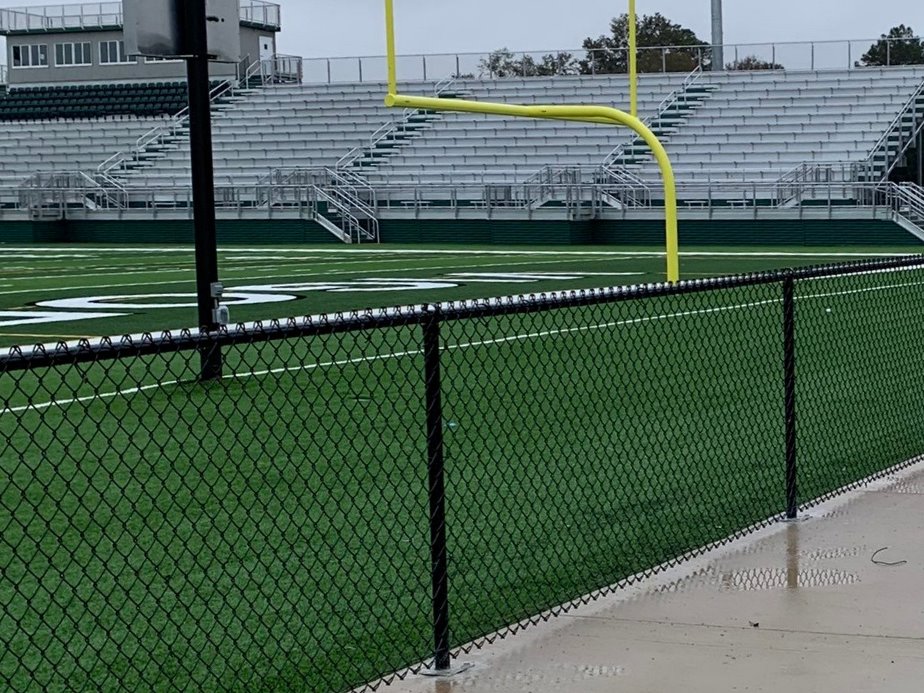 Reclaimed plastic and wood that would otherwise end up in a landfill finds its way into Trex high-performance composite materials and provides a beautiful, unique, low-maintenance alternative to wood and vinyl fences. Trex Fencing does cost more than wood and vinyl fences; however, the payoff you get over time in decreased maintenance costs and increased leisure time provides compelling value for your privacy fence needs!
Get an Instant Fence Quote!
Panama City, FL property owners can use our FREE online Fence Estimator Tool to easily compare pricing of different configurations, options, and styles for your fence. Get your instant price quote now!
B&T Fencing: A Fencing Contractor You Can Trust
Leading the way with quality fencing in Panama City, Florida since 1999
Our company values high quality products and outstanding customer service so you'll experience those qualities every time you work with the professionals at B&T Fencing. We are locally owned and operated, providing business owners and homeowners with expertly installed fences that provide the functionality you want most.
From vinyl fences, aluminum fences, wood fences, to chain link fences, there's no doubt that you'll find the style and features you're looking for. We work with all budgets and property sizes and are happy to help you design the fence of your dreams. Reach out to B&T Fencing today, and let us show you the level of care and workmanship you were hoping to find in a fence contractor in Panama City, Florida.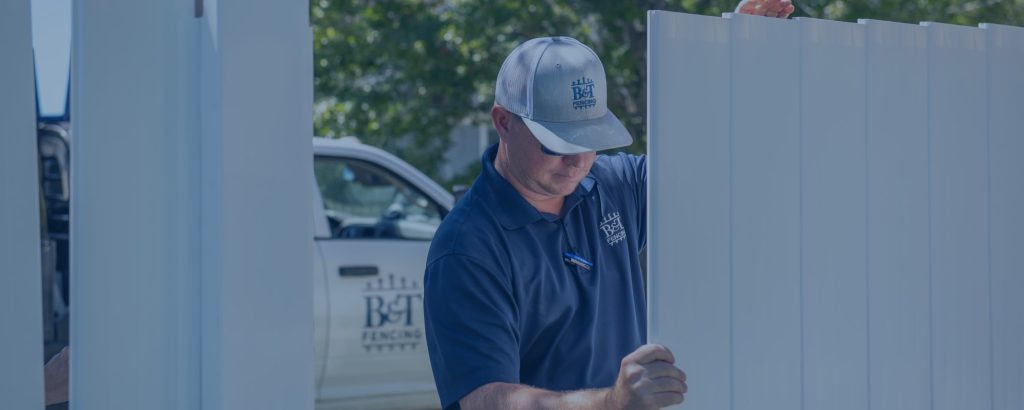 Use our Instant Fence Estimator Tool to draw the lines of your fence right on an interactive map, choose your fence materials and details, and get a quote of the costs in minutes! You can compare fence types and get started for FREE!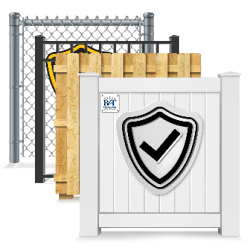 Fencing Solutions for Panama City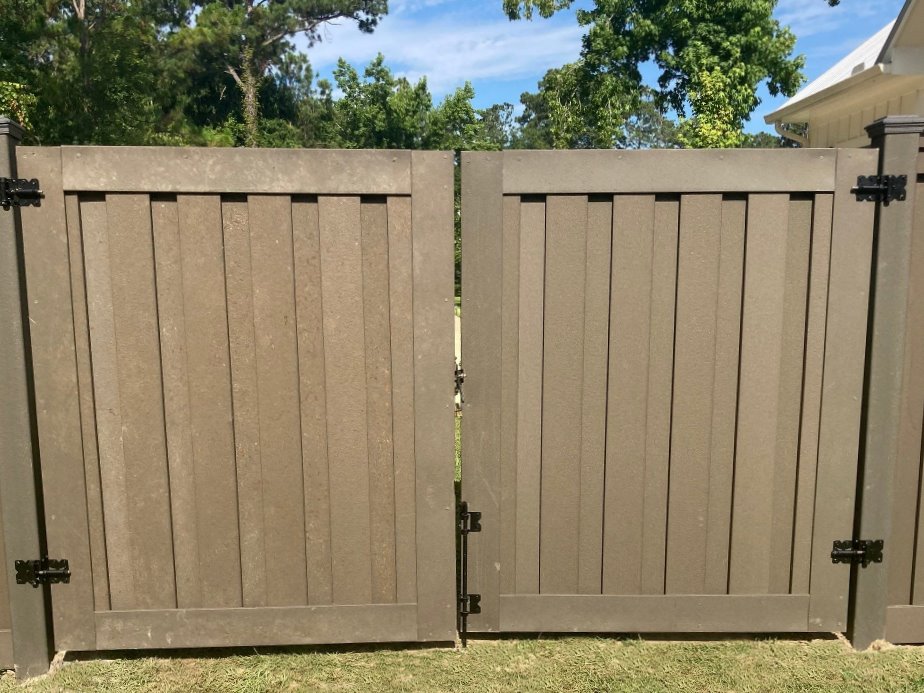 Privacy fences are the most popular type of residential fencing in the Panama City area. Generally, a privacy fence is a (roughly) 6ft solid fence that blocks most (if not all) of the view of your property from neighbors and passers-by. When choosing a privacy fence, you have a wide array of options. Below are some of the most popular privacy fence options in Panama City:
Wood Privacy Fences
Wood is a very popular type of privacy fence. Wood fences are typically less expensive than many other types of fences. The traditional look of wood, together with its strength and ability to be customized in an endless array of styles and colors – makes wood a popular choice for privacy fencing in Panama City.
Learn More About Wood Privacy Fences
Vinyl Privacy Fences
Vinyl Privacy Fences are a very popular choice in the Panama City area. Not only do vinyl fences look great and come in a variety of colors, but vinyl fencing is maintenance-free! If you haven't explored vinyl privacy fencing lately, you should check it out more closely. Hundreds of customers already know…vinyl privacy fences are an excellent option in Panama City. 
Learn More About Vinyl Privacy Fences
Composite Privacy Fences
For a fence that is similar in appearance to wood but doesn't require staining, composite fences present a beautiful, environmentally-conscious alternative. Commonly formed from recycled chips or sawdust, composite fencing is durable and relatively low-maintenance.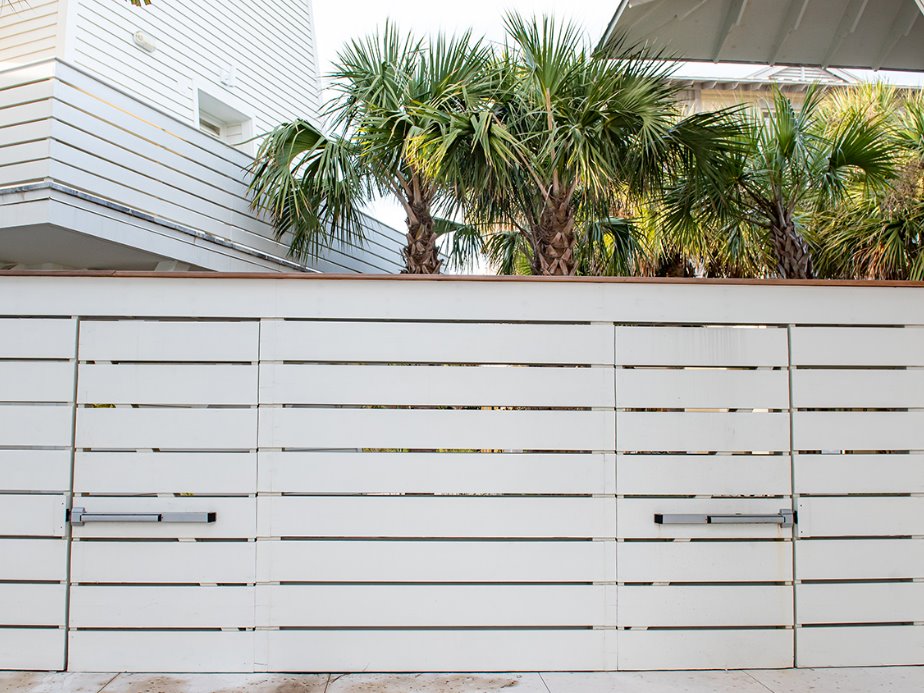 Semi-Privacy fences are a great option in the Panama City, Florida region because you get the best of 2 important features of a great fence. Semi-Privacy fences offer more than enough privacy for most situations while adding that extra decorative flair that is so popular in Baldwin County.
Wood Privacy Fences
Because wood fences can be customized in an endless number of styles, Wood Semi-Privacy fences are very popular in Panama City and across the entire region – offering the greatest number of options for nearly every style.
Learn More About Wood Privacy Fences
Vinyl Semi-Privacy Fences
Vinyl semi-privacy fences are an excellent choice in Panama City because you also get the benefit of maintenance-free beauty. With an impressive number of styles and colors to choose from, vinyl semi-privacy fencing in Panama City, Alabama is a great choice for homeowners as well as business owners.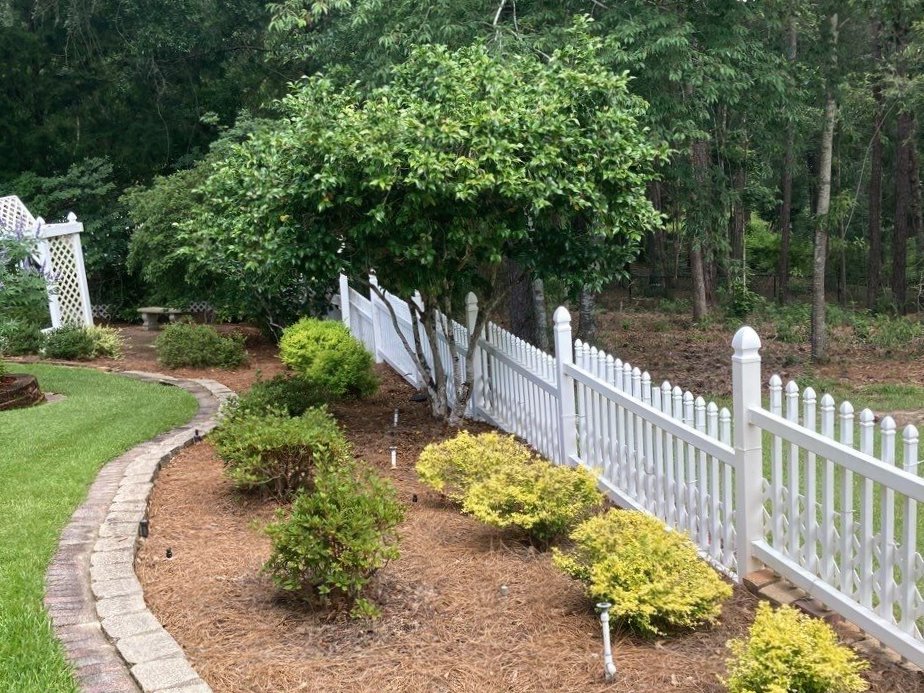 A decorative fence around the perimeter of your property or just a part of your property is one of the most popular reasons your friends and neighbors in Panama City call us! We have an excellent selection of decorative fences in every fencing material – providing the perfect solution to your unique needs and styles.
Wood Decorative Fences
From wood rail fences, traditional wood picket fences, or custom wood fence designs – we have a huge selection of decorative wood fence designs we can build for your Panama City property.
Learn More About Wood Decorative Fences
Vinyl Decorative Fences
Vinyl decorative fences are popular for residential fences and as commercial fences. Because they are maintenance-free you get the benefit of both beauty and maintenance-free ownership!
Learn More About Vinyl Decorative Fences
Aluminum Decorative Fences
Aluminum decorative fences are another excellent option. For that modern look with maintenance-free benefits, there is no better option for decorative fencing in Panama City, FL than aluminum!.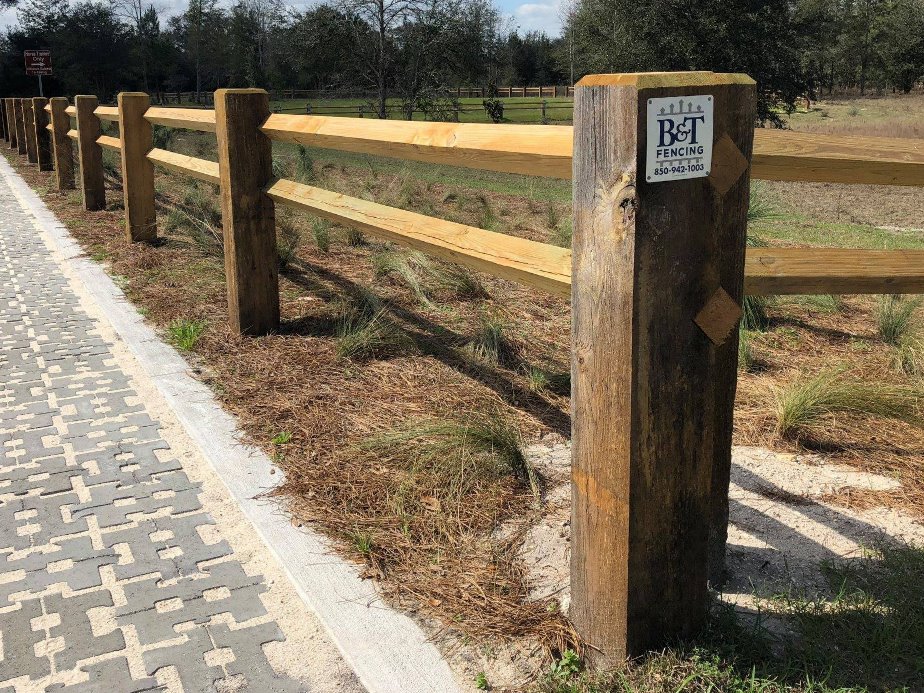 Rail fences come in many more styles, designs, and materials than you probably ever imagined! Perhaps this is why we install so many residential rail fences and commercial rail fences in Panama City and all across the state of Alabama. Rail fences come standard in 2 rails, 3 rails, and 4 rails in most cases and can even be combined with welded wire, chain link, and other materials to make the rail fence more secure for small pets and farm animals.
Wood Rail Fences
The original rail fence, wood fencing, is the traditional solution for decorative rail fences. However, don't be fooled – there are many sleek, modern styles of wood rail fences that we install in Panama City.
Learn More About Wood Rail Fences
Vinyl Rail Fences
Just like every other fence style, there is a vinyl option for rail fences that is becoming increasingly popular in the Panama City area. The reasons are the same. If rail fencing is your style but you are looking for that maintenance-free benefit that vinyl fencing provides – you are in luck! We are one of the leading fence contractors in Panama City for installing vinyl rail fences.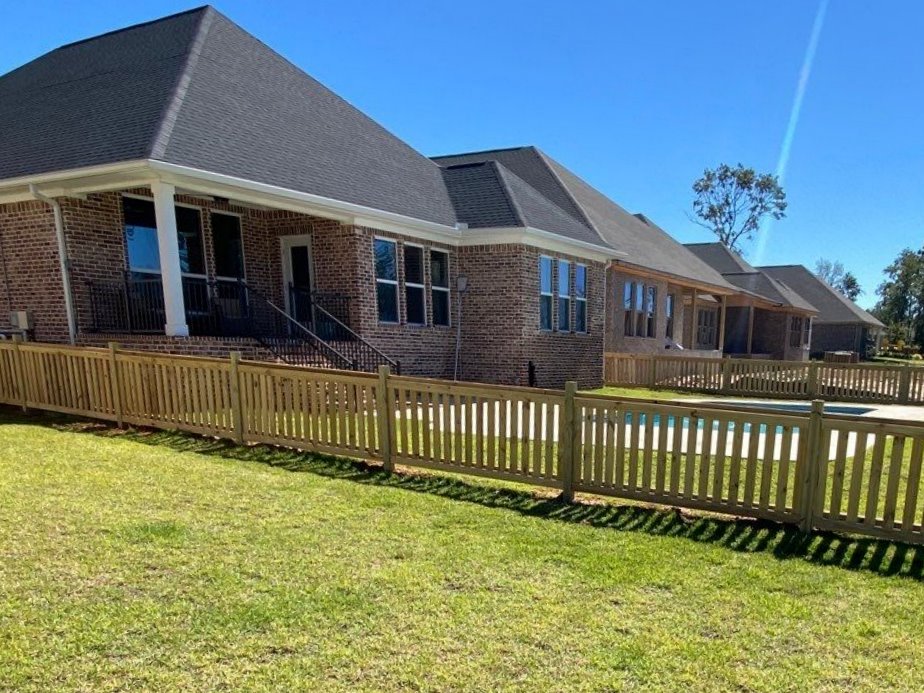 It goes without saying that pool fences are very popular in Panama City, Florida due to our beautiful sunny weather! B&T Fencing is a leading fence contractor specializing in pool fencing in the Panama City area. Speak to one of our pool fence experts – we can't wait to show you what we have!
Wood Pool Fences
When thinking about pool fences, many people don't think about wood. While there are other great options for pool fences, wood is an excellent choice for providing privacy around the perimeter of your yard. We generally prefer other types of fencing when protecting the immediate pool area, but wood privacy fencing is an excellent addition to your pool fencing plan in Panama City.
Learn More About Wood Pool Fences
Vinyl Pool Fences
Vinyl pool fences are an excellent option for the privacy you want and the maintenance-free care you need near pools in Panama City. The additional moisture and chemicals associated with pools has no negative impact on vinyl pool fences! While other material may rot or rust when exposed to pools – vinyl stands the test of time! This makes vinyl fencing one of the most popular solutions for residential pool fencing in Panama City.
Learn More About Vinyl Pool Fences
Aluminum Pool Fences
Aluminum pool fences are perfect for both residential pools and commercial pools in the Panama City area. Aluminum fencing offers excellent resistance to corrosion that can be a problem with pools and it offers greater visibility than most vinyl fence options – making it much easier to monitor the pool area for added safety and oversight. Aluminum pool fences are much more common for commercial pool fences but can also be found across Panama City as excellent residential pool fence solutions.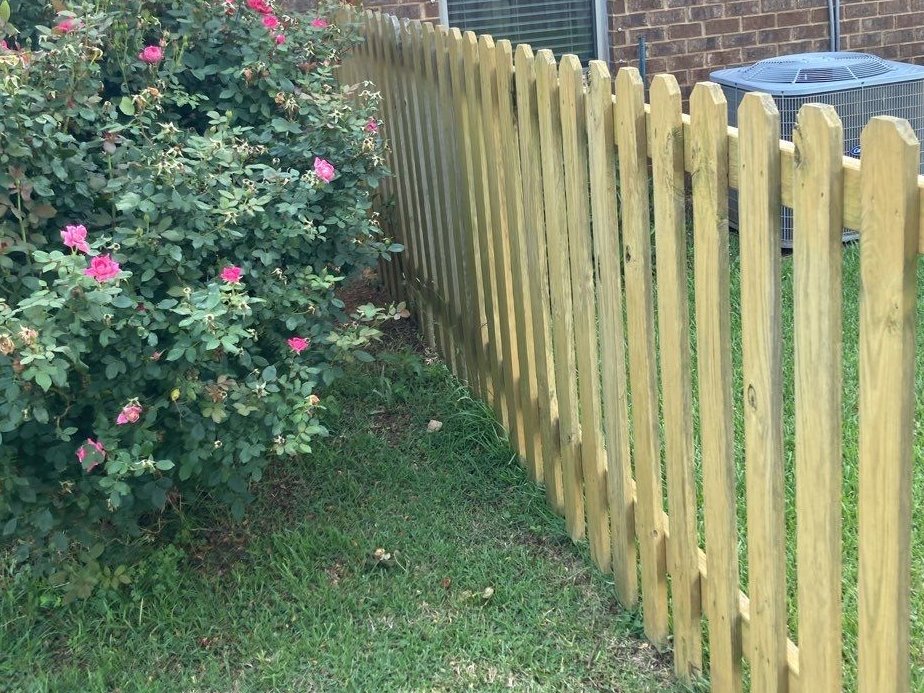 One of the most common reasons that homeowners in Panama City want a fence installed at their property is to protect their pets. Many people are not aware that there are specific features that can be included that make a fence an even better option for pets. Small dogs in particular, may benefit from closer-spaced pickets often referred to as "puppy pickets". Some dogs are much happier behind a privacy fence where they are not tempted to bark at every person who walks, bikes, or drives by your home. Whatever your situation, our fence experts are very experienced in designing and installing the perfect pet fence.
Wood Pet Fences
No matter which style of wood fence you choose, we can modify it to be even more pet friendly. We have installed countless custom wood pet fences across the greater Panama City area.
Learn More About Wood Pet Fences
Vinyl Pet Fences
Many property owners in Panama City prefer vinyl pet fences because they are more resistant to scratches from energetic pets than other fence materials. They also offer privacy which often helps keep dogs happier and less stressed – reducing barking in many cases.
Learn More About Vinyl Pet Fences
Aluminum Pet Fences
Are an excellent choice for many dogs. For smaller breeds and puppies, there are certain styles of aluminum fencing that come with closely spaced "puppy pickets" at the bottom of the fence for additional security. As one of the leading fence contractors in Panama City, we can help you choose the best pet fence for your furry family members!
B&T Fencing is not only the top-rated fencing company for the Florida Panhandle and the Alabama Gulf Coast, but we are also proud to provide railing and custom railing installation. To learn more about our vinyl railings, aluminum railings, and specialty railings like steel, glass, and custom railings, contact us for a free quote today.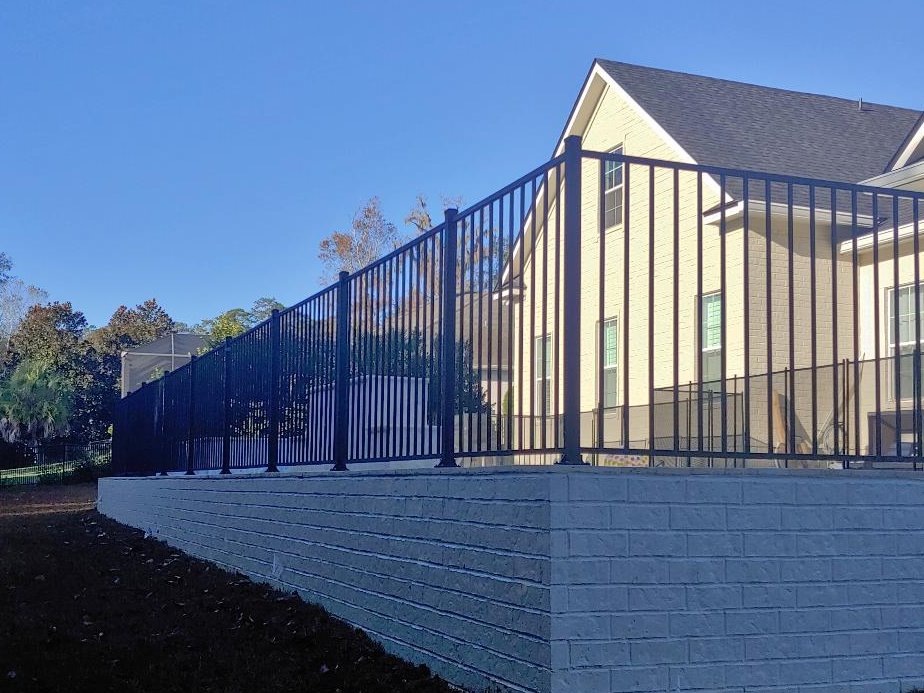 Committed to using the best in the business, B&T Fencing uses the best aluminum railings on the market today. They do not rust, and require no maintenance. The finish that comes on all aluminum railings is a high-gloss, baked-on powder coat ensuring a long-lasting, fade-resistant finish that meets AMMA certification.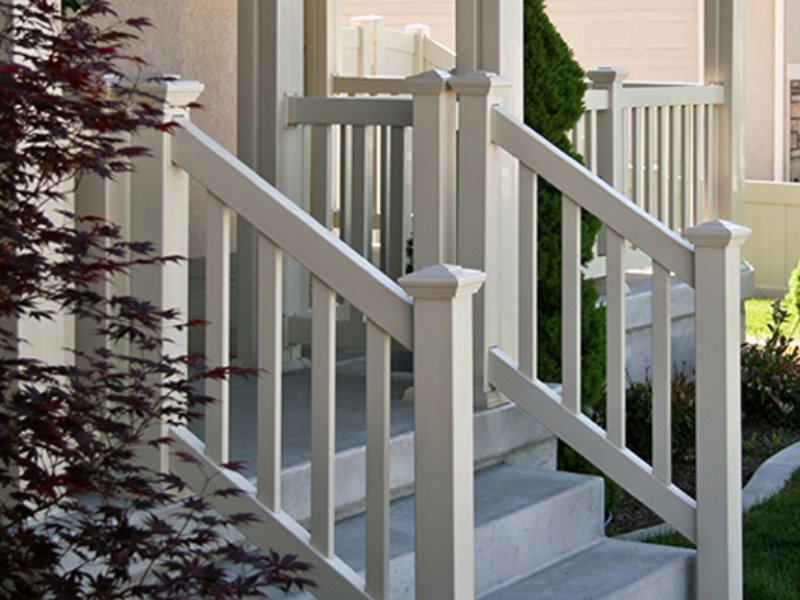 In addition to the design and materials available, you can choose from a wide variety of accent tops. B&T Fencing vinyl fences and railings carry a lifetime warranty against chipping, cracking, peeling, corrosion, rust, and any factory defects. We're eager to help enhance the beauty and protection of your home and property.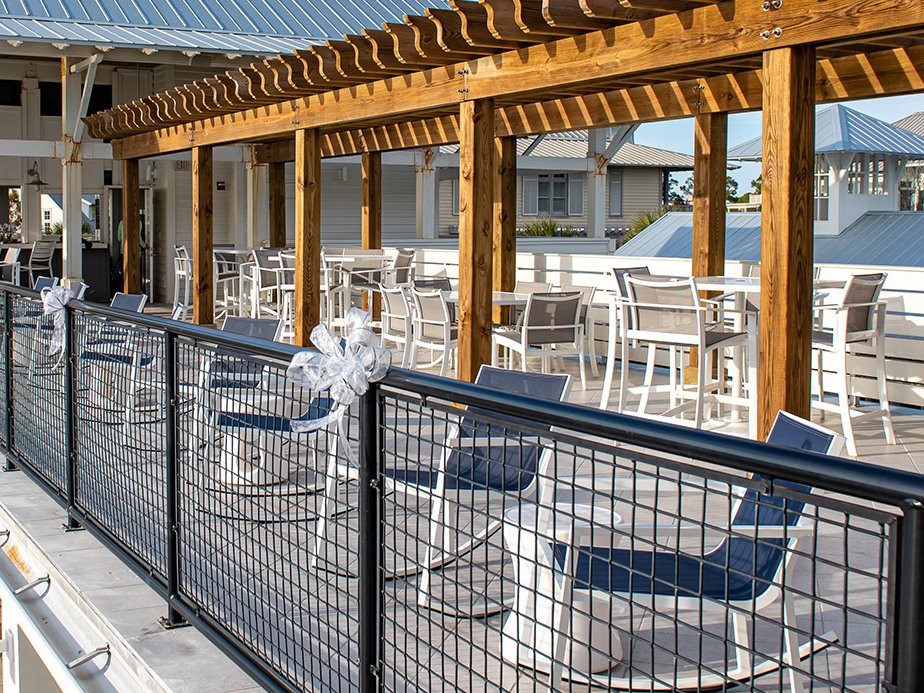 Our commercial aluminum and vinyl railings are suitable for residential, commercial and industrial projects. Our aluminum and vinyl railings do not rust, require very little maintenance and are extremely sturdy. No matter which material you choose, we guarantee you'll be satisfied with the durability and appearance of your railing for years to come.
When it comes to buying a fence, we have simplified the process and created an easy 3-step system. Since 1999, our team at B&T Fencing in Panama City, Florida has provided a wide selection of fence types and styles and served our surrounding communities with the highest level of customer service. Speak to our team to get started on your fence project today!
Measure Your Property
On your own or with support from our expert team, get the correct measurements of your property to determine the amount of materials you will need and help us calculate your most accurate quote.
Select A Fence Style
Browse through the options of fence types and choose the perfect style to fit your needs and preferences. Our design team is well-trained to know what fences are the best possible fit for you and can help you make your decision.
Delivery and Installation
B&T Fencing is a full service company, offering railing and fence installations for both residential and commercial needs. We are also experts at gate and gate opener installations.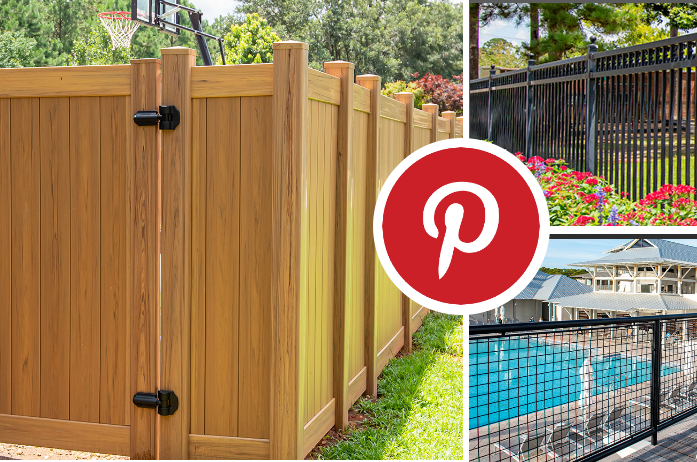 Explore our Pinterest board for Panama City, Florida
Our team has collected a large collection of the best Pinterest pins, photos of Panama City attractions and landmarks, and links to useful articles
Of course, we have thrown in a few pins of some of our favorite fences in Panama City, just for good measure.
Get the Scoop About B&T Fencing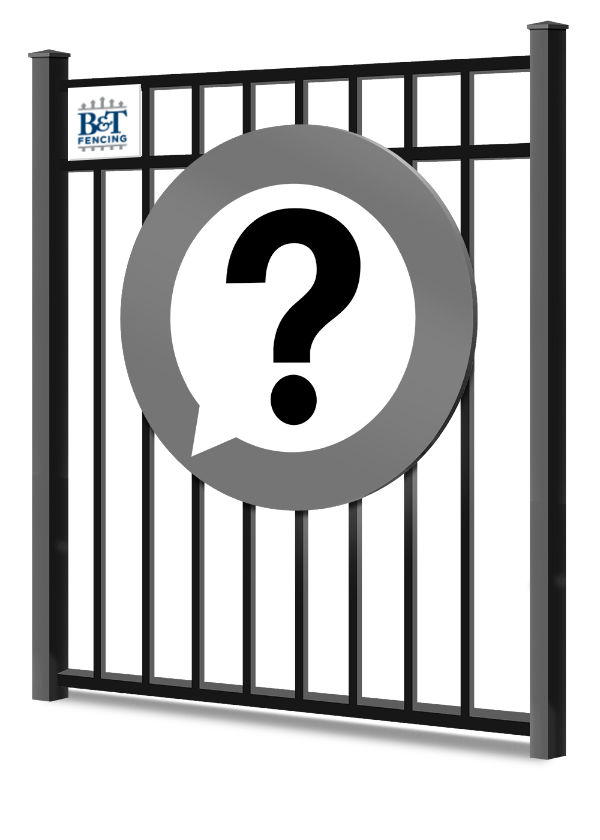 Related Blog Articles & News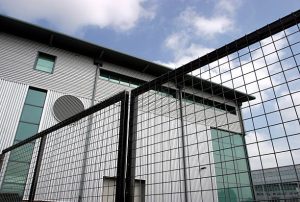 Looking for a reliable and experienced commercial fence contractor in Baldwin and its surrounding areas? Look no further than B&T Fencing, your premier provider of
Read More »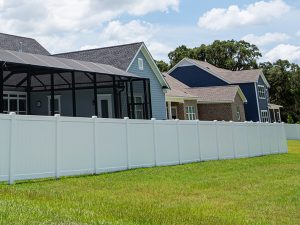 As kids finish school and the Florida weather heats up, pool safety is more important than ever. At B&T Fencing we love to install vinyl
Read More »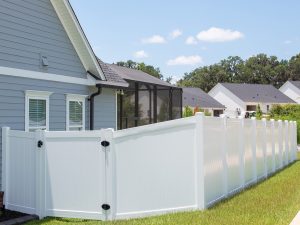 If you're looking for a fence that offers privacy, security, and great curb appeal, vinyl fencing checks all of the boxes! Due to its low
Read More »
On the fence about your next project? Let us help. Contact us for more information on all things fencing, railing, gates, and more.
An old-fashioned phone call works too! In fact, you can get us much quicker that way. Due to a high volume of form submissions, please call the office first if you can so that we are able to better serve you.
Panama City Florida
Panama City:
6545 Bay Line Drive, Panama City, FL 32404
Phone: (850) 303-0600
Mon-Thurs: 7 am – 4 pm
Friday: 7 am – 2 pm
Closed Saturday & Sunday